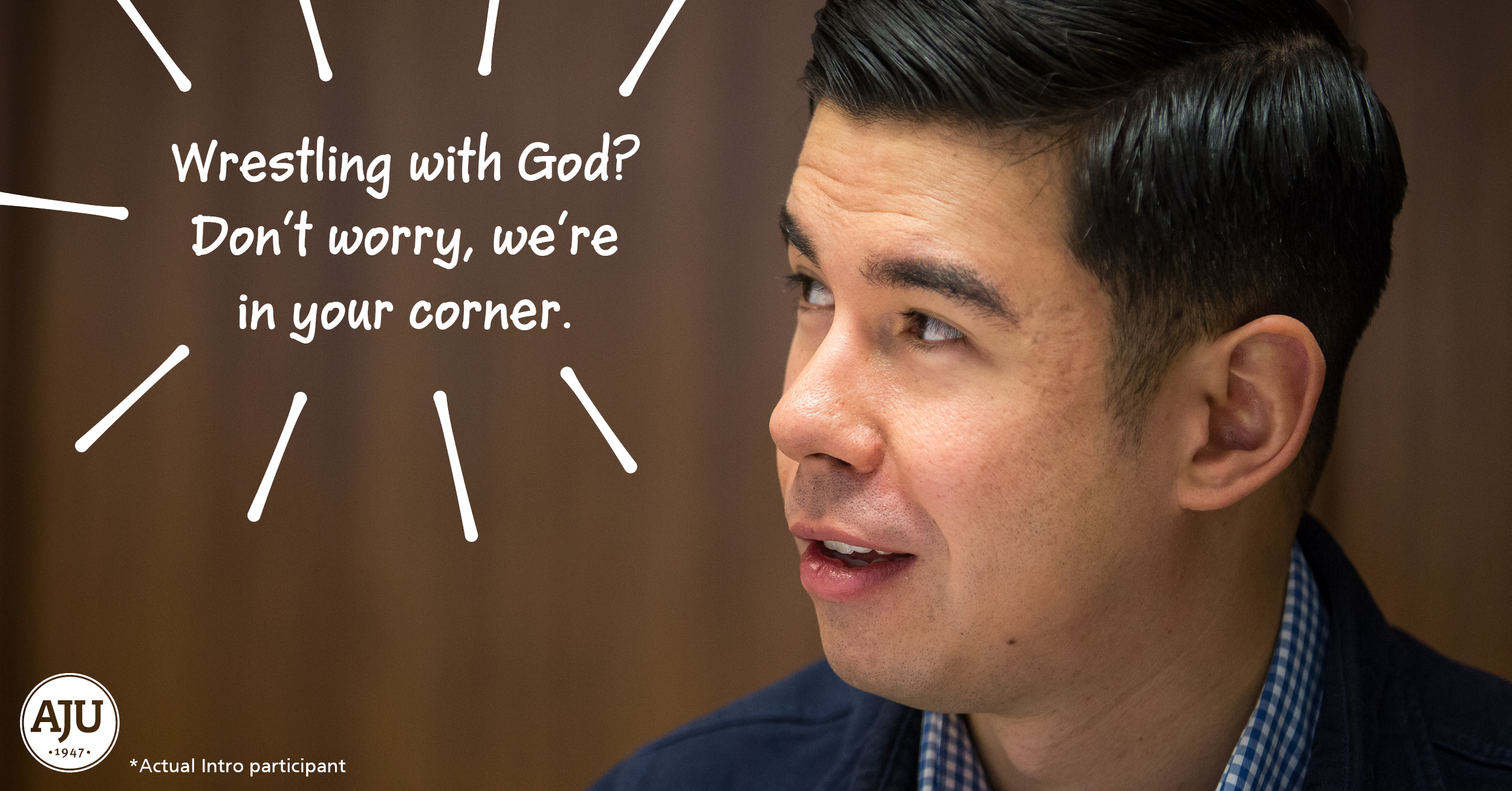 In coordination with American Jewish University, our Intro to Judaism course is for Jews and non-Jews who want to learn more, so bring your questions and shape your own Jewish story.
Come as you are, whether you're re-discovering your heritage, connecting with your partner, or considering conversion. We are eager to join you on your journey and together explore the wisdom, depth, and joy of Jewish living. Be curious, be courageous, and take your next steps toward finding the community where you truly belong.
Classes will meet Sundays on Zoom from 10:00 – 11:00 a.m.
Register below and join us on Sunday, March 20 for a walk-through of the course materials and a general Q&A about our class and possible paths to Jewish conversion.
In addition to class attendance, the following additional items are required prior to a conversion ceremony*:
Contact Rabbi Jasha, Rabbi Gail or Rabbi Randy and ask them to support you on your journey to Jewish conversion.
Attend Shabbat services a minimum of once a month
Attend an organized Shabbat Torah study group at least once per quarter.
Recognize Hebrew letters and vowels and be able to read a basic Hebrew prayer
Meet with your Rabbi mentor on an agreed upon schedule for one-on-one meetings throughout the process
* This is not intended as a group conversion ceremony. Each person's path is unique. Details of any conversion ceremony will be arranged with you and your rabbinic mentor(s).
---
Intro to Judaism Class Registration