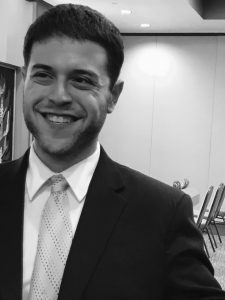 JOSHUA GISCHNER is a rabbinical and Masters of Religious Education student on the New York campus of the Hebrew Union College – Jewish Institute of Religion.
Originally from Rockland County, NY, Josh graduated summa cum laude from the University of Hartford in 2015 with majors in History and Judaic Studies, and minors in sociology and Gender Studies. His honors senior thesis is titled "Ashes to Ashes; Dust to Dust: Contemporary Controversies of the Jewish Cemetery Clarified through an Historic Shift from Hartford to London." Throughout college, Josh worked as a docent in the on-campus Museum of Jewish Civilization, taught in local religious schools, and served on the Hillel student board. Additionally, during college he had a Jewish Education through technology internship with the Jewish Federation of Greater Hartford's Commission for Jewish Education and Leadership.
Since beginning HUC-JIR, Josh has led Temple Beth Am of Monessen, PA as their student rabbi, staffed an Israel trip with URJ Kesher Birthright, and has served on the senior staff at URJ 6 Points Sci-Tech Academy. Throughout his tenure at HUC-JIR, Josh has worked as a religious school teacher at Brooklyn Heights Synagogue, where he also developed his "Magic Tricks through Jewish Values" elective curriculum which he first designed at Sci-Tech. Most recently, he worked as an interfaith chaplain at NYU Langone Hospital in Brooklyn with Lutheran Services New York Alliance's Clinical Pastoral Education program– an experiential learning course designed to teach clergy how to work with people in crisis.
Josh lives in Brooklyn with his pet parrot Charlie and spends his free time learning new recipes, making art, and exploring New York City with friends. He feels honored and blessed to serve Congregation Sha'are Shalom as their new student rabbi!
---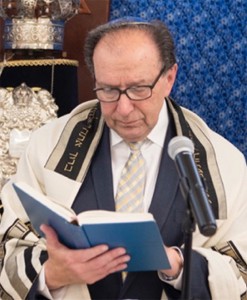 Rabbi Arnold Saltzman was the Rabbi of Sha'are Shalom from 2011-2017. In recognition of his years of service and the special relationship he built with the congregation, he was named Rabbi Emeritus of Sha'are Shalom in August 2017.