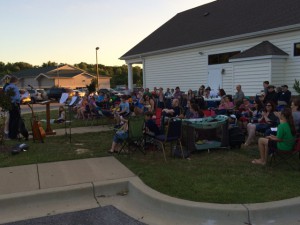 Friday, June 1
A delicious BBQ dinner for all!
6:00pm – 7:00pm BBQ & Games (Burgers, dogs, potato salad & chips
soda and adult beverages)
7:15pm – 8:00pm Family Kabbalat Service
8:00pm The Hot Shabbat Singers
8:05pm Ice Cream Oneg

Adults (13 and over): $5.00
Children (13 and under): $2.50
Dress is super casual – don your shorts, t-shirts, and flip flops. Bring your lawn chairs and/or blankets for the service if you'd like. The evening will wrap up with an ice cream Oneg. Don't miss all the sun and fun of Hot Shabbat!
All activities including the service will be outside under the stars.
The Shabbat Service is free of charge, as always.