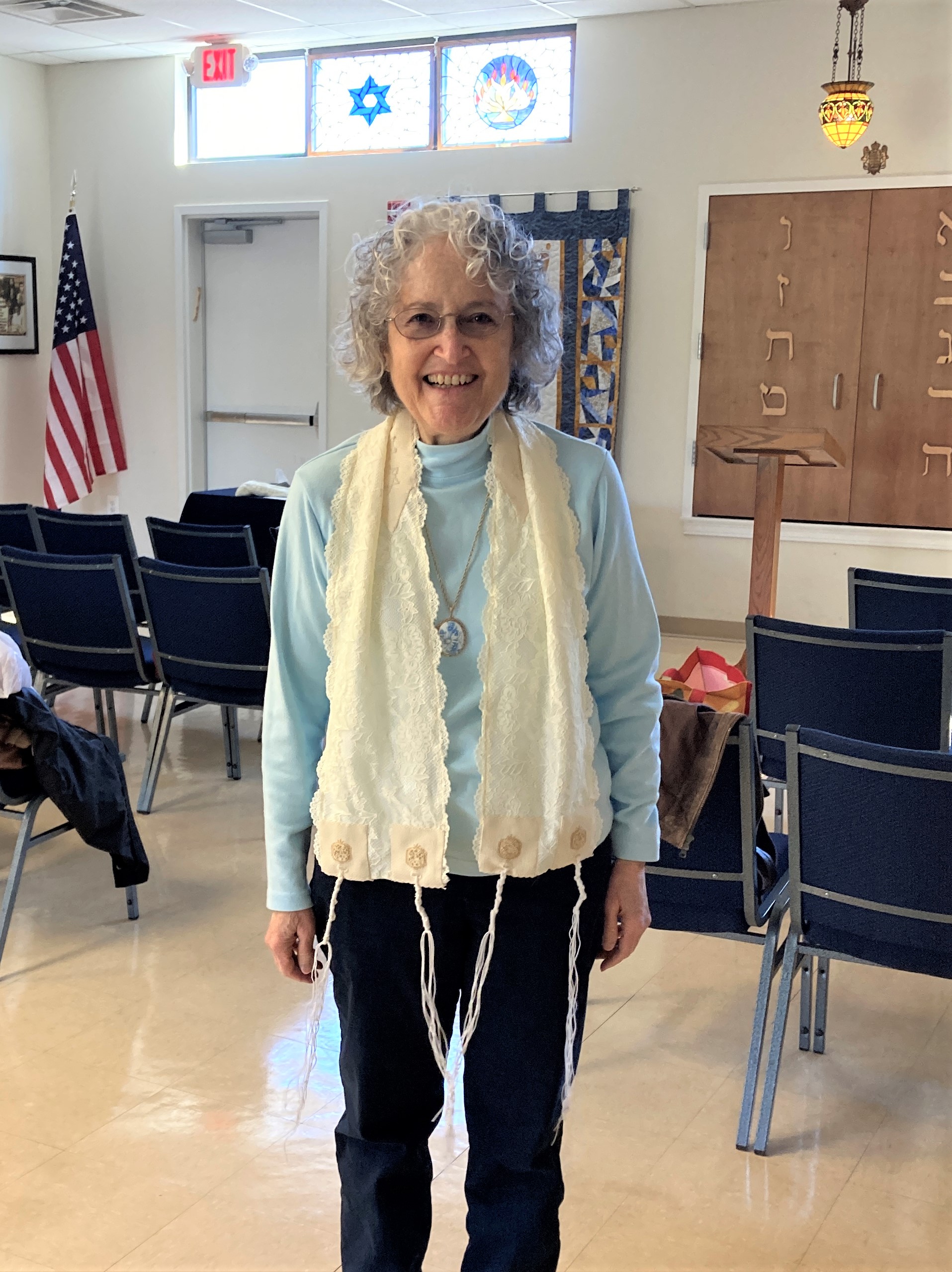 Congregation Sha'are Shalom, Southern Maryland's only Reform Jewish congregation, is pleased to announce that Rabbi Gail Fisher has joined the synagogue's leadership team as an associate Rabbi.
"Rabbi Fisher has shared her kind and beautiful spirit with our congregation for over a year, working with Rabbi Jasha Levenson, both virtually and in person, to energize our members and visitors," said Sha'are Shalom President Liz Mildenstein. "I am so delighted that she selected our congregation to share her expertise and spiritual guidance."
After teaching for several years at her synagogue, Gail Fisher began studying at the Jewish Spiritual Leaders Institute and was ordained as a rabbi in June 2018. She has been conducting Friday night services and other religious programming at Goodwin House Alexandria and volunteering with CSS for more than a year.
"Rabbi Fisher brings a wealth of knowledge and experience to Sha'are Shalom," said Rabbi Levenson, the congregation's lead rabbi. "I have enjoyed serving alongside Rabbi Fisher over the last year and I'm excited to continue collaborating with her; she has an energetic and caring spirit."
Congregation Sha'are Shalom strives to provide the opportunity for all Jewish families to perpetuate their heritage and share a sense of belonging. As a team, the two rabbis will support this mission through their leadership, community guidance and education-based priorities.
"I am thrilled and honored to have been offered this opportunity," said Rabbi Fisher. "I have received an incredibly warm and welcoming reception from the community and love working with them.  I look forward to serving Congregation Sha'are Shalom with compassion and creativity as we all continue on our spiritual journeys."
To learn more or attend an event, visit: https://shaareshalomsomd.org/
---
By Liz Mildenstein
May 9, 2022